Marble countertops in a kitchen add a sense of luxury and give your kitchen a classic, but also modern look. If you are thinking of installing them in your home's kitchen, you want to select the right style, colour, and variety. Read on to discover which marble is best for kitchen countertops!
Here are your options for Marble Slabs:
Carrara:
One of the most popular types of marble used in kitchens is Carrara. It comes from Italy, and most slabs originate in Tuscany. While usually white, you can get this variety in gray or a blue-gray finish too.
Statuary:
Statuary marble is classic and comes from the same region as Carrara. It is white but comes in a more translucent finish for extra 'drama'. It also has a glossier feel to it than Carrara.
Calacatta:
Calacatta marble is quite rare and more expensive. It comes from Italy and has dark gray to gold colours in the veins, and it is the epitome of luxury (which also means it is one of the most expensive types).
Crema Marfil:
Originating in Spain, the Crema Marfil marble ranges in colours from beige to yellow, and it is much more neutral than regular white marble. If you have dark-coloured cabinetry, the Crema Marfil may be the better option. Also, it is more common than the other varieties, making it slightly cheaper.
No matter what type of marble you are thinking about getting, when it comes to selecting stone countertops, it's always best to experience the different types in person so you can see how each one stands out from the other.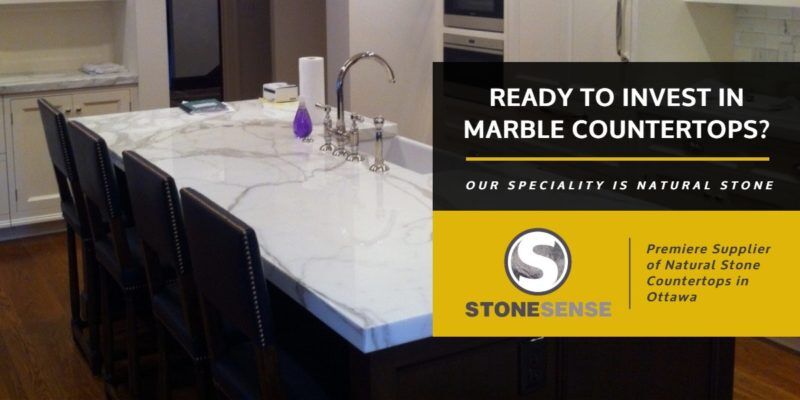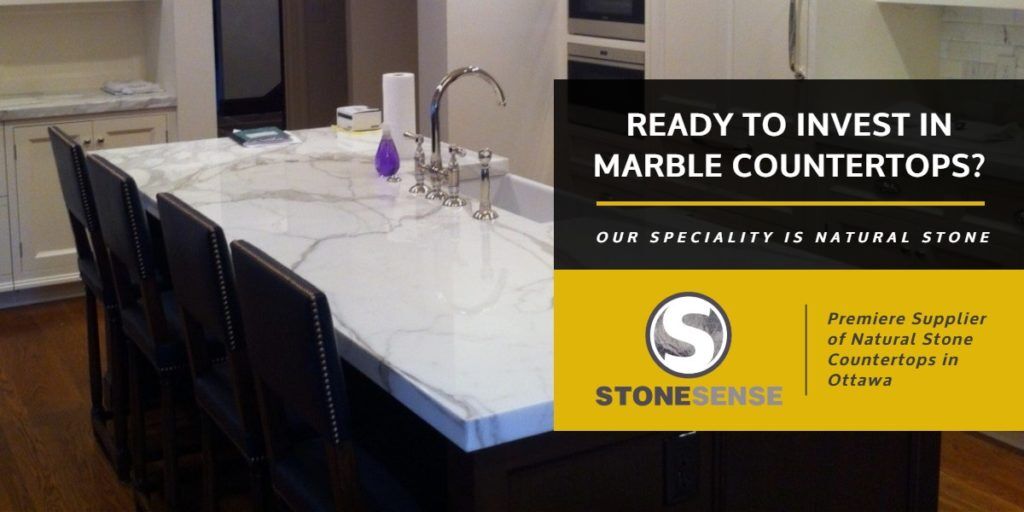 Turn to the professionals at StoneSense for assistance finding not only the right colour, but the right type of marble based on your budget.