When it comes to the different grades of granite, it comes in three grades, ranging from basic to high grade. Granite's grade is determined by veins, pitting, marks, thickness, soft materials inside the composition, and colors. Also, the country where it is sourced from, determines the grade.
Here is how these grades breakdown:
Grade 1: Entry Level Granite – Entry level granite is also known as "builder" or "commercial" grade. It may be pre-fabricated and used for furniture or apartments. It has a thinner slab and needs plywood backing to avoid breakage. While it is thinner and less expensive, it still comes in a variety of colors and patterns. However, you should not use it in a high-traffic room.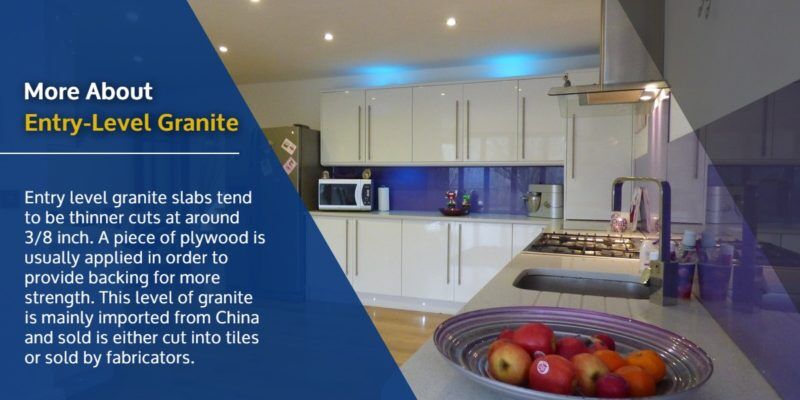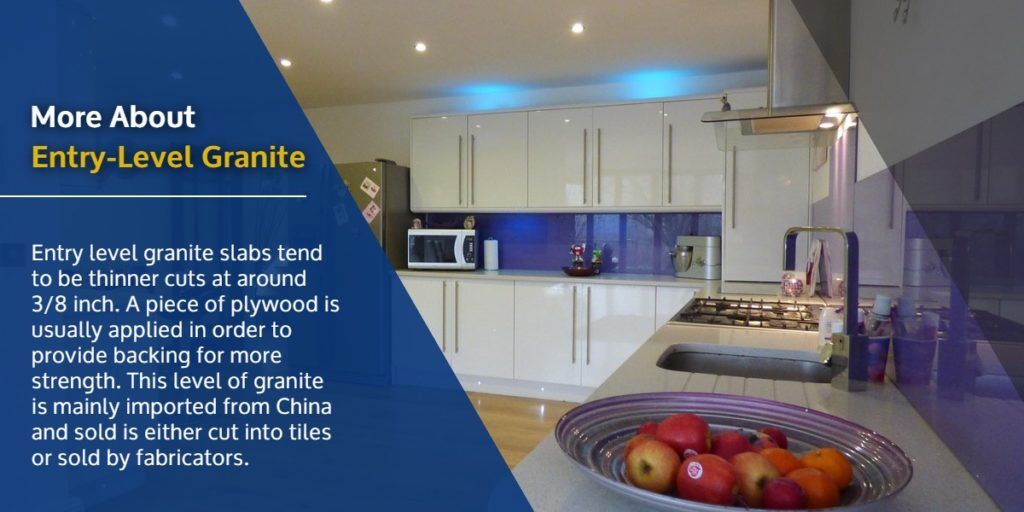 Grade 2: Middle-Grade Granite – Grade 2 typically has an average thickness of ¾-inch, and the designs and colors are much more unique than an entry-level slab. Usually, this variety comes from Brazil and India, and you get more varieties in the pattern with middle grade.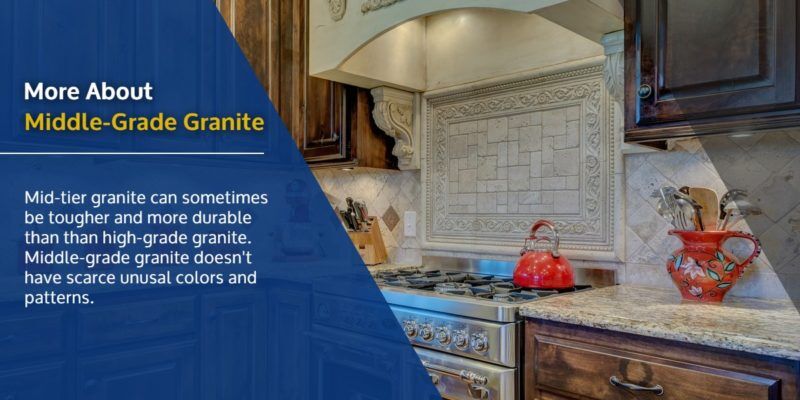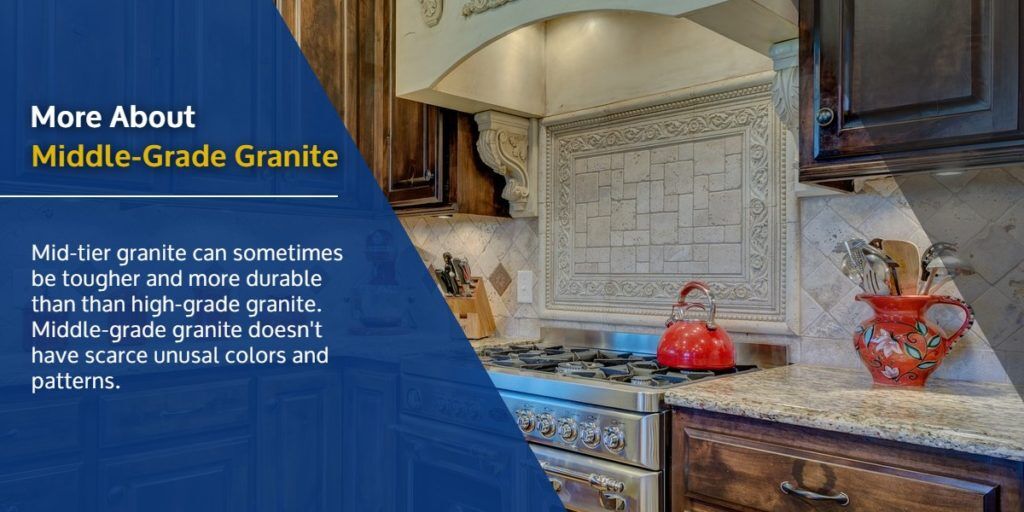 Grade 3: High-Grade Granite – The highest grade is the most expensive and has the finest quality, uncommon patterns, and colors, and it has a noticeable amount of soft and hard minerals.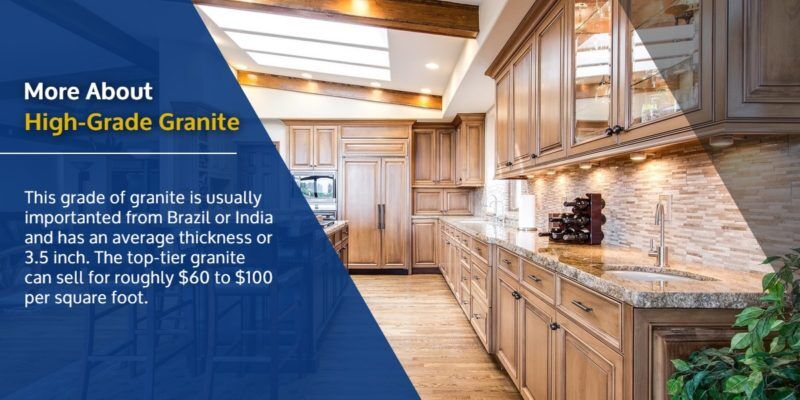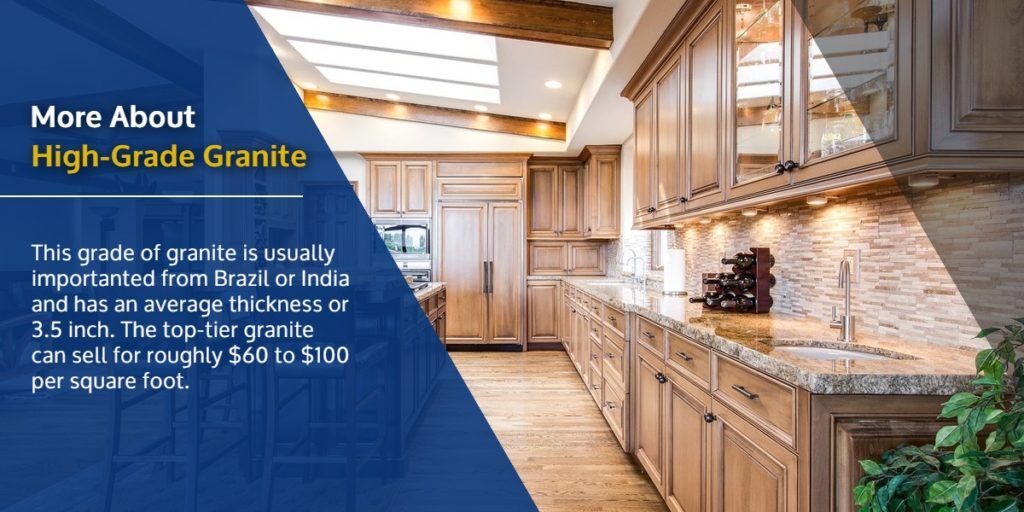 Learn more about picking the perfect grade of granite for your project by visiting StoneSense. You can also download our ultimate guide for selecting the right countertops to make sure you pick the right grade for your remodeling project.